What is microconvective cooling®?
JetCool's patented microconvective liquid cooling is a platform technology and the foundation that underpins our product portfolio. Microconvective cooling® uses arrays of fluid jets to cool the industry's highest-power devices. Unlike typical heat sinks or traditional cold plates that pass fluid over a surface, our cooling jets route fluid directly at the surface, creating an order-of-magnitude improvement in heat transfer.
Find the Right Liquid Cooling Solution for your Application
Our collection of liquid-cooled products covers a wide range of applications
Our revolutionary products utilize microconvective cooling® and range from fully sealed cold plates and direct liquid-to-chip products to hotspot-targeted embedded liquid cooling and complete turn-key microconvective cooling systems. By decoupling the heat source from hotspots on wafers or chipsets, our technology can be applied across a broad spectrum of industries with thermal management requirements, such as high-performance computing (HPC), semiconductors, enterprise and data centers where performance and sustainability are critical.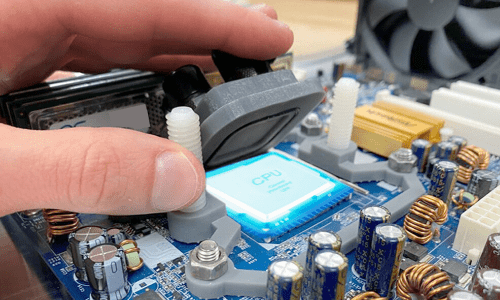 Fully sealed, liquid cold plates with microconvective cooling® technology
JetCool has integrated its microconvective cooling® technology into a novel cold plate design with performance advantages for today's data center, HPC, and AI applications. This design can support more than 1,000 watts TDP and—when compared with industry-leading microchannel cold plates—boasts a threefold reduction in thermal resistance. This is accomplished by aiming an array of small fluidic nozzles to directly impinge on an integrated packaging lid. We offer the
SmartPlate™ Module
and plug-and-play
SmartPlate™ System
for hyperscalers, data centers, and edge computing.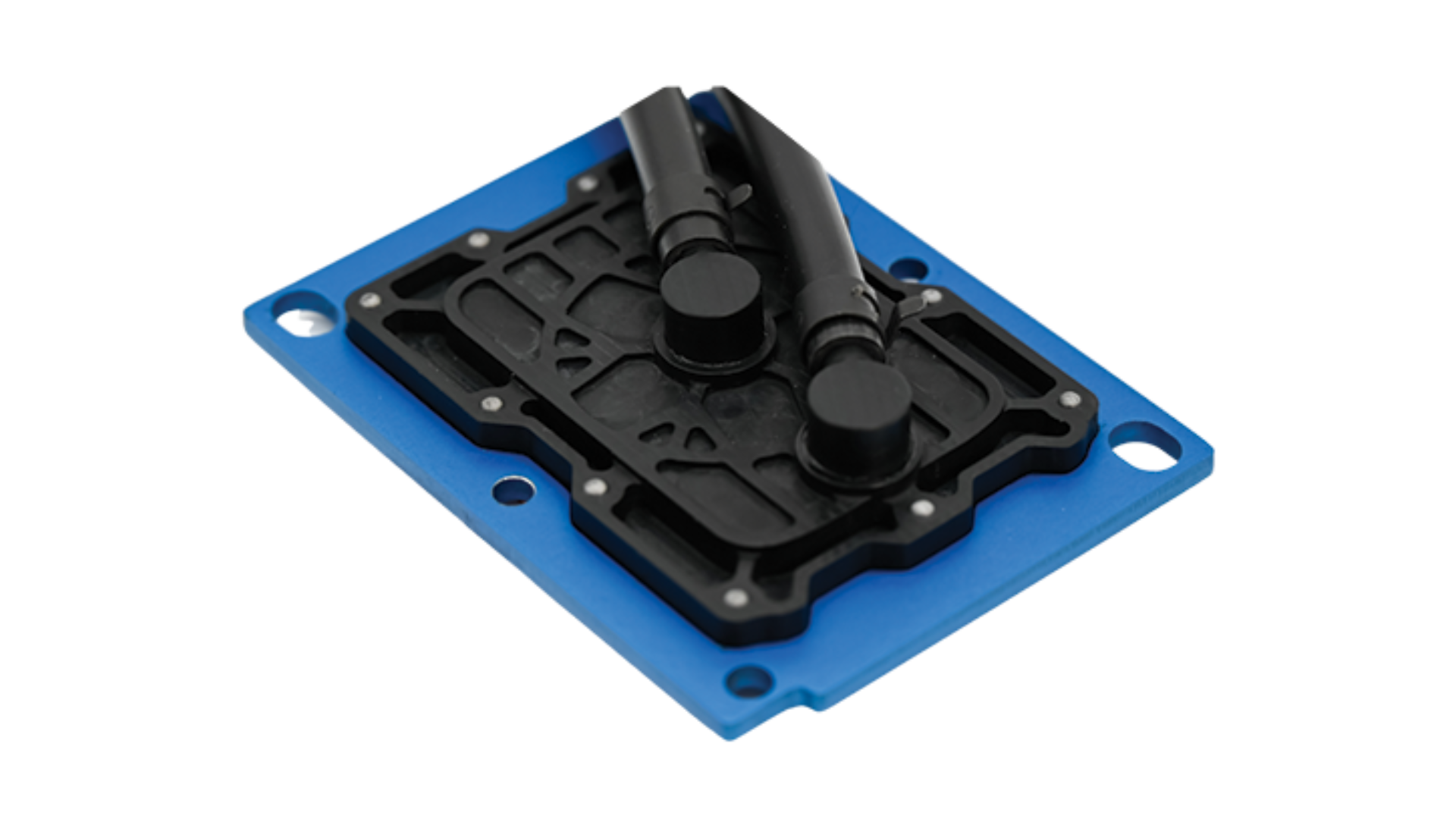 Liquid-to-Chip cooling modules with microconvective cooling® technology
Our liquid-to-chip solution,
SmartLid™
, offers exceptional cooling performance for high-power electronics, bringing fluid directly to the processing chip, and minimizing thermal resistance by
eliminating all thermal pastes and interface materials, enabling unrivaled thermal performance.
Producing a heat transfer coefficient 10x greater than competing approaches, this cooling approach enables your device to be more powerful, efficient, and compact. To learn more about this approach, check out our
semiconductor solutions
or
contact our engineering team
.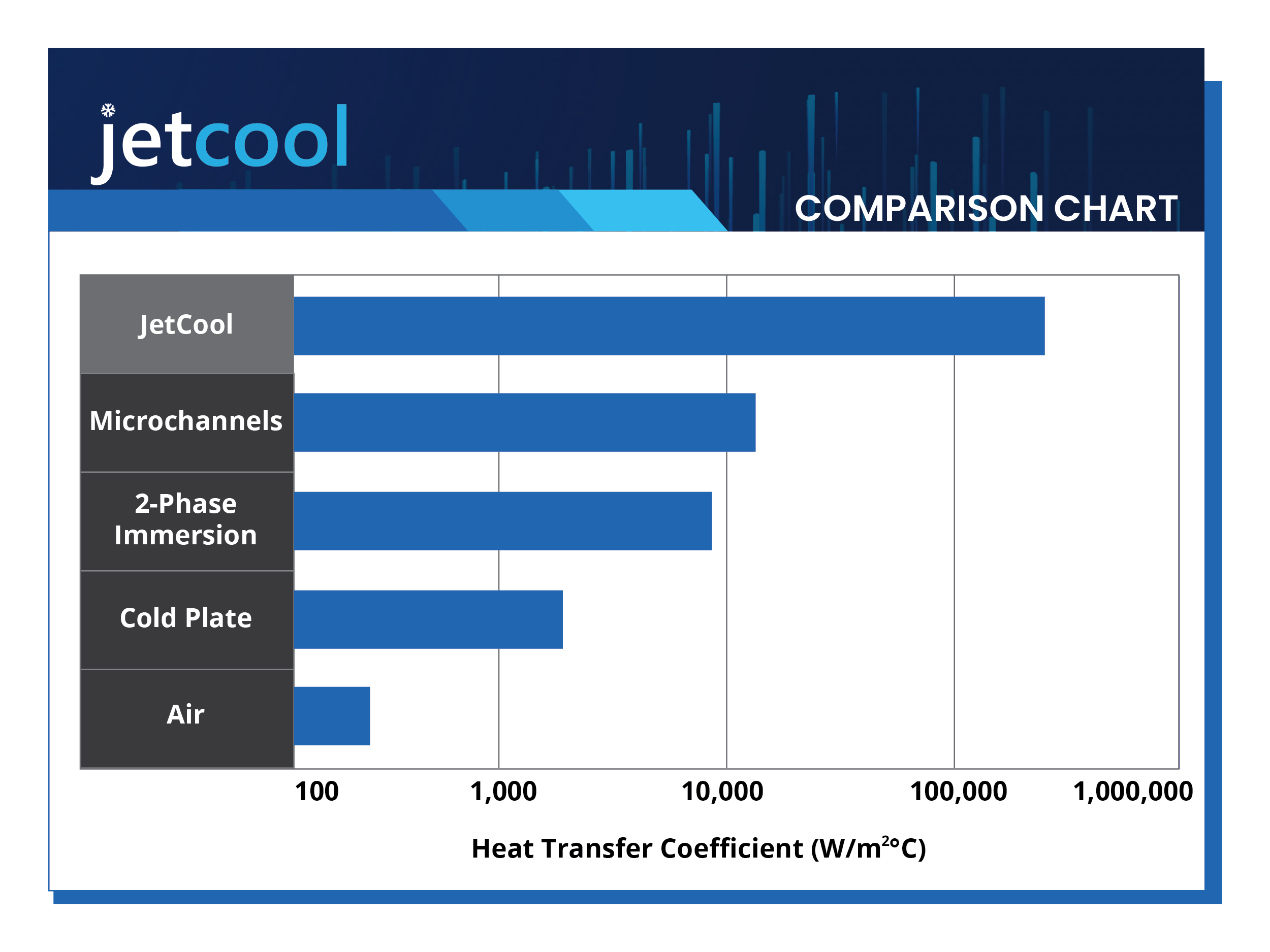 Cooling embedded in silicon with microconvective cooling® technology
Our
SmartSilicon™
solution offers the best performance in the smallest size possible. These foundry-friendly solutions are typically added during chip fabrication, eliminating the need for thermal pastes or metal heat sinks. Our embedded cooling products are a great match for CPU/GPU/ASIC chips and offer the following benefits:
Exceptional cooling performance
Eliminates the need for all TIM and/or thermal paste
Can isolate specific chiplets within 2.5D/3D heterogeneous packages
Learn More